Over 39 years of excellence and pride in building amazing things.
We are a family business of 39 years experience and pride ourselves in our integrity and honesty towards every customer. We give 100% to your job, do what we say that we are going to do, and back up our work with our own guarantee. Bob, Rob and Chris Dion work together to get your job done on time and done right. Our licensed electrician and licensed plumber are our personal friends and have been working with us for over 30 years. From your initial ideas, changes and modifications, to the final project, our job is to guide you through it. We obtain all permits necessary, call for all inspections and guarantee that they all PASS. The Dions are always there to help you pick out the right fixtures, materials, colors and designs. When the Dions start your job, we stay on it. Working every workday until it's completion. We produce work that we can be proud of and can easily recommend. We guarantee that your dream project will become reality. You will be more than satisfied.
We provide expert services from the ceiling to the floor and everything in between!
EXPERT KITCHEN REMODELING
EXPERT BATHROOM REMODELING
EXPERT BASEMENT REMODELING
Cabinet RE-FACING
Granite/Marble/Quartz top Installations
New Cabinets of Every Color and Style
Computer Designing for Every Project
Installation Of All Appliances
Drywall
Ceramic Tile Installation
Interior Painting
Carpentry
Suspended Ceilings
Laminate Floors
Windows and Doors
Decks
All Jobs from CEILING TO FLOOR
Small Repairs
All Electric Services by Licensed Electrician
We obtain the Permits and Call for Inspections
No Job too Small or Too Large
FREE ESTIMATES!
lic# 13VH01757100
Click on any image below to see more of our work!
See More >>
Here's what our customers have to say! Tel # upon request.
We had the pleasure of working with North Jersey Remodelers on our kitchen and we could not ask for a better contractor! From start to finish, Bob and Chris were honest, up-front and reliable. They understood my vision and were so easy to work with. I would recommend them to everyone. I love my new kitchen that I have been waiting to re-do for over 35 years. Thank you!!
-Anthony & Kate A. – North Haledon
We hired North Jersey Remodelers to completely redo our kitchen. Rob, one of the sons', did an amazing job. He was quick (it was just him doing it), clean, and overall easy to work with. The kitchen now looks fantastic!
-Nicole T. – Wanaque
I would highly recommend N.J.R.I. for any home project. Bob, Rob & Chris are friendly, hard working, down to earth people. Very knowledgeable about their craft, taking their time to ensure that every detail is perfect. If something is not up to their high standards, they will redo it. Bob helped us with every detail from design layout to leading us to places for tile and granite. I was amazed at the daily progress. If one phase needed time to set or dry, Rob would move on to something else, causing no delay. If a project needed cleanup, it was always done. When I walk into my kitchen now, I feel as though I were in a brand new house and I have N.J.R.I to thank for that. If you want a company that still values integrity, honest and hard work, look no further than N.J.R.I.
-Craig & Cassie S. – Saddle Brook
See More >>
We've been active on social media, too!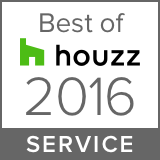 Best of Houzz 2016 – Client Satisfaction
This professional was rated at the highest level for client satisfaction by the Houzz community.
Awarded on January 11, 2016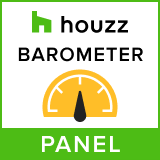 Houzz Industry Research – Barometer
This professional provided input on business conditions in the current quarter.
Awarded on April 27, 2016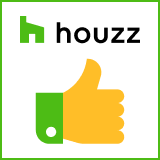 Houzz Recommended on Houzz
The Houzz Community recommends this professional.
Awarded on September 15, 2015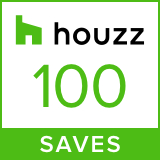 100 Ideabook Saves
This professional's photos have been added more than 100 times to ideabooks on Houzz.
Awarded on July 29, 2016