Over 39 years of excellence and pride in building amazing things.
We are a family business of 42 years experience and pride ourselves in our integrity and honesty towards every customer. We give 100% to your job, do what we say that we are going to do, and back up our work with our own guarantee. Bob, Rob and Chris Dion work together to get your job done on time and done right. Our licensed electrician and licensed plumber are our personal friends and have been working with us for over 35 years. From your initial ideas, changes and modifications, to the final project, our job is to guide you through it. We obtain all permits necessary, call for all inspections and guarantee that they all PASS. The Dions are always there to help you pick out the right fixtures, materials, colors and designs. When the Dion family starts your job, we stay on it. Working every workday until it's completion. We produce work that we can be proud of and can easily recommend. We guarantee that your dream project will become reality. You will be more than satisfied.
We provide expert services from the ceiling to the floor and everything in between!
EXPERT KITCHEN REMODELING
EXPERT BATHROOM REMODELING
EXPERT BASEMENT REMODELING
Granite/Marble/Quartz top Installations
New Cabinets of Every Color and Style
Computer Designing for Every Project
Installation Of All Appliances
Drywall
Ceramic Tile Installation
Interior Painting
Carpentry
Suspended Ceilings
Laminate Floors
Windows and Doors
Decks
All Jobs from CEILING TO FLOOR
Small Repairs
All Electric Services by Licensed Electrician
We obtain the Permits and Call for Inspections
No Job too Small or Too Large
FREE ESTIMATES!
lic# 13VH01757100
Click on any image below to see more of our work!
See More >>
Here's what our customers have to say! Tel # upon request.
North Jersey Remodelers just finished our home projects. They did a great job planning and remodeling our basement. The family are very reliable, honest and hardworking. Chris did our projects, was great and very talented in all aspects. We are very pleased and would highly recommend them.
-Ken & Mary G – Bloomingdale – 2017
I am absolutely thrilled with my basement remodeling project! I had very specific requirements regarding storage space and lighting. Robert was able to take my vision and translate it to a truly functional and beautiful workspace. Chris did an excellent job from start to finish. Very professional – communicated clearly throughout the project so I was prepared each step of the way. Excellent quality work and I was particularly impressed with the cleanup along the way!  Everything went smoothly, within budget and I will certainly use them again for my next project. I highly recommend them!
-Anthony & Cara B – Butler, 2/2017
Over the past few years, we've received several proposals for remodeling our kitchen but never decided to proceed. Then we met with North Jersey Remodelers and were very impressed by their approach and detailed nature of their proposal. So we decided to move ahead and were very glad that we did. Bob Dion and his sons were always very professional...and provided us with continuous explanations of the key steps of the entire process. We are extremely pleased with the result and now have a very attractive kitchen which should add to the functionality and value of the house.
-Bil & Pat Matthews – Wayne 12/2016
See More >>
We've been active on social media, too!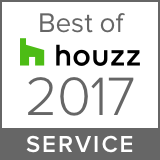 Best of Houzz 2017 – Client Satisfaction This professional was rated at the highest level for client satisfaction by the Houzz community. Awarded on January 13, 2017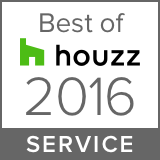 Best of Houzz 2016 – Client Satisfaction This professional was rated at the highest level for client satisfaction by the Houzz community. Awarded on January 11, 2016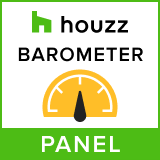 Houzz Industry Research – Barometer This professional provided input on business conditions in the current quarter. Awarded on April 27, 2016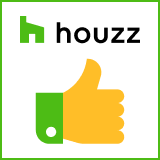 Houzz Recommended on Houzz The Houzz Community recommends this professional. Awarded on September 15, 2015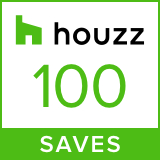 100 Ideabook Saves This professional's photos have been added more than 100 times to ideabooks on Houzz. Awarded on July 29, 2016